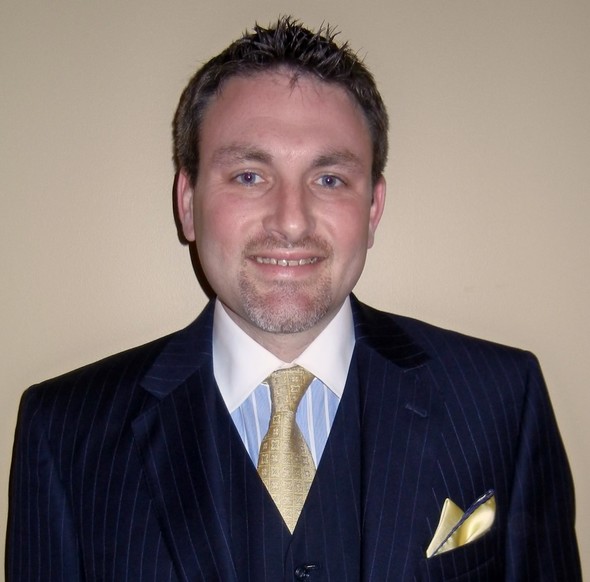 Welcome to my website.
I truly enjoy what I do. Every person has a unique set of circumstances as well as differing goals for the future. I look forward to learning about you and the various aspects of your current financial life. Together we can create a plan to help you achieve the future you desire for yourself and your loved ones.

I hope your visit will help you understand the opportunities and potential rewards that are available when you take a proactive approach to your personal financial situation. I have created this website to help you gain a better understanding of the financial concepts behind investing, retirement, insurance, estate planning, and wealth preservation.

I'm here to help educate you about the basic concepts of financial management, to help you learn more about who I am, to give you fast, easy access to your various accounts, and provide a plethora of useful and interesting financial, economic, and life planning information. I hope you take advantage of this resource and visit often. Be sure to add the site to your list of "favorites" in your internet browser. I frequently update the articles and information, and I wouldn't want you to miss any developments in the area of personal finance.

If you find my site as useful as I hope you do, please don't keep it a secret. Under the About Us tab, there is a link to Tell a Friend. This will send them a short email, which you can preview, with a link to the site. I do not store their email address, so you can rest easy knowing you did not sign them up for constant email spamming. You can also send me a message through the Contact Us page.

Across the top, under the About Us tab, you will find pages with additional information about Lincoln Investment, and my personal Qualifications, as well as the meanings of various financial Designations. On the Account Login page you will find links to access your online accounts for various investments, as well as a page with many of the Services I can offer to you, your family, friends and colleagues. I also included a page with Useful Links to many of the website you may visit while planning for your future. The Information, Forms and Documents page contains the prospectuses for most of the mutual funds we have available, disclosure documents, current year tax tables and retirement contribution limits. There are also Salary Reduction Agreements for many school districts, so you can easily change your payroll contribution amount, and other helpful forms and documents.
Under the Resources tab are many in-depth Articles which may be of interest, dealing with investing, retirement, insurance, budgeting, estate and tax Planning. There are also a wide array of Calculators to help with many financial calculations, or to just play around with. I have also included a Newsletter section which will include shorter articles about current topics or interesting subjects. The newsletter section is updated often, so please feel free to check back to see what's new. Of course there is a Glossary to help with some of the financial terms, as financial advice is not always the easiest to understand. You can also check the Videos section for some interesting and useful tips.

For detailed information about the markets and economic trends, specific quotes or portfolios, please visit the tab labeled Market Watch. You may need to "unblock" or "allow content" to fully use the interactive features.