My Qualifications
I put myself through college, attending Shippensburg University, and graduated with a B.S.B.A. in Finance as well as a B.S. in Economics. Having both of these degrees is advantageous as the Economics degree provides me a deeper understanding of the theories behind the economic forces which are intertwined in our daily lives, while the Finance degree gives me the real world, practical knowledge to use the economic theory to better plan and prepare for the future.
I am also a CERTIFIED FINANCIAL PLANNER™ professional (CFP®), an Accredited Investment Fiduciary® (AIF®), a Chartered Financial Consultant® (ChFC®), and am Certified in Long-Term Care (CLTC®). There are a tremendous number of designations in the financial planning industry. So many, that there have been articles written referring the the "Alphabet Soup" of financial industry designations. Some of the designations can be earned through a few hours of work online, whereas others, like the CFP® and ChFC® require years of classes and coursework, comprehensive examinations, adherence to strict Ethical Codes of Conduct, and are considered to be some of the most prestigious in the industry. All of the designations I possess also require on going continuing education in order to ensure I am able to advise based on the most current information.
Additional information regarding these designations can be found on the Designations page.
I also have the privilege of being a SmartVestor Pro for The Dave Ramsey Show, which is a nationally syndicated radio show with over 6 million listeners. I very much enjoy giving back to the community and helping Dave's fans reach their financial goals. Additional information about Dave Ramsey and being a SmartVestor can be found on the SmartVestor page.

I am proud to be a member of the Financial Planning Association® (FPA®) which is the principal professional organization for CERTIFIED FINANCIAL PLANNER™ professionals, educators, financial services providers and students who seek advancement in a growing, dynamic profession.
I am also a member of the National Tax-Deferred Savings Association (NTSA), which is is the nation's only independent, non-profit association dedicated to the 403(b) and 457 plans arena, and the Financial Services Institute (FSI), whose mission is to ensure that all individuals have access to competent and affordable financial advice.

I have been working with individuals and businesses in greater Reading and Lehigh Valley areas for years, with an additional specialty of helping Educators and Pennsylvania State Employees. I have helped hundreds of educators and state workers navigate their state pension plans (PSERS & SERS). I have conducted numerous seminars and workshops focusing on the unique circumstances surrounding these pension plans and how they are integrated into a complete financial plan. I have also conducted seminars on college planning, maximizing social security benefits, and estate planning. I have been asked to speak to many students in local high schools and colleges to better help them prepare for and achievetheir financial goals in the future.
I am privileged to serve as a member of the Board of Directors for the Reading Symphony Orchestra. For over 100 years, the RSO has provided and promoted high quality, live, symphonic and classical music to the Greater Berks County region. This makes the RSO one of the longest continuously-operating symphonies in the United States. One top of the six classical concerts the RSO preforms as part of the annual subscription series, we organize numerous community events, educational outreach programs for local schools, provide scholarships, and preforms free concerts for the community. I am honored to be a part of this great organization.
For additional information or to order tickets please visit
I also enjoy serving on the Board of Directors for Rock Hollow Woods Environmental Learning Center. Rock Hollow Woods is a unique 35-acre nonprofit learning center whose mission is to engage and educate participants to develop social responsibility and greater stewardship of the earth while enjoying the great outdoors. Please feel free to visit their website to find out more. www.rockhollowwoods.com

I am dedicated to developing lasting relationships with all my clients and I look forward to helping them and their families reach their personal and financial goals. The majority of my new clients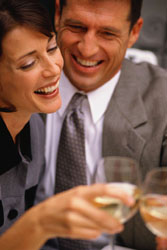 come from referrals from existing clients.
There is no better way to judge the value I add to your financial well being then receiving a referral. This is the finest compliment I can receive, and I appreciate the trust and confidence you have in me and the comfort with which you refer your friends, family and colleagues. A heartfelt THANK YOU to you.

To help make this as easy as possible I have included a link to Tell a Friend, which will send them a short email, which you can preview, with a link to my site. I do not store the email address, and will not send unsolicited emails.
When you link to any of these websites provided here, you are leaving this site. We make no representation as to the completeness or accuracy of information provided at these sites. Nor are we liable for any direct or indirect technical or system issues or consequences arising out of your access to or use of these third-party sites. When you access one of these sites, you are leaving scottstrum.com and assume total responsibility for your use of the sites you are visiting. Neither I nor Lincoln are responsible for content or information on these sites. The links are provided as an educational resource only and do not constitute an endorsement or a suggestion to purchase or invest with these companies.